4th September 2023
Discover your new home by the sea in Bispham
The Groves development by Create Homes is perfectly positioned to the west of the small coastal town of Bispham, close to the popular towns of Thornton-Cleveleys & Poulton-Le-Fylde. Early Bird Reservations from Oct 2023. Make an early enquiry today.
If you are thinking of buying a new home on the Fylde Coast in Lancashire, The Groves, Bispham is the perfect choice. Offering 35 high-specification & energy efficient new build homes in a desirable location, Create Homes believes that there will be the perfect plot for you and your family to call home at this intimate new development.
Nestled between the coast and the countryside, The Groves development is positioned to the west of the seaside town of Bispham, off Faraday Way, overlooking farmland to the east and green open space to the west.
The Groves development is close to Thornton-Cleveleys and the popular market town of Poulton-Le-Fylde, and offers a fantastic range of competitively priced 3 & 4 bedroom designer homes from the new 'Executive Collection', each cleverly designed with spacious, open-plan layouts and quality fixtures & fittings as standard.
The Groves offers a range of beautiful house types, designed for couples, families and those who wish to retire to this lovely part of the country. All homes offer a design, specification & layout which will surpass anything on offer by the other house builders in the area.
Be the first to get on our mailing list for when we launch phase one Early Bird plots in Oct 2023.
SIGN UP TO GET ALL DEVELOPMENT NEWS
READ ABOUT THE EARLY BIRD PROCESS
DOWNLOAD LOCATION INFORMATION SHEET
Why The Groves, Bispham is a great place to live:
Good value for money
High quality, spacious designer homes
Large private gardens
Quality designer kitchen diners
Quality fixtures and fittings as standard
Large private gardens
Good schools and colleges
Beautiful beach within easy reach
Access to nature and the countryside
Wide variety of shops and restaurants
Affordable cost of living
Good public transport & road connections
You really can have the best of ALL worlds in this fantastic location.
---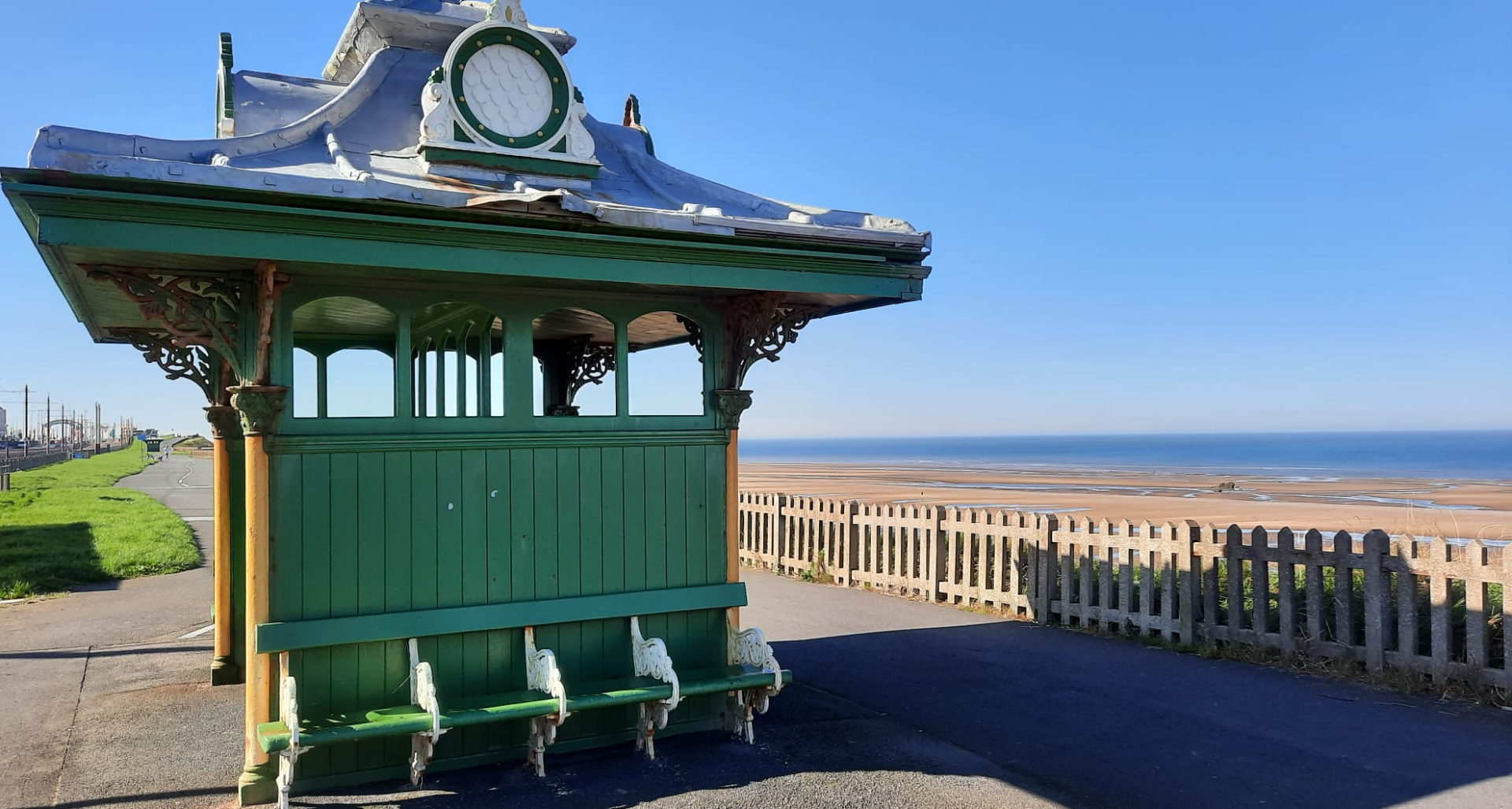 The location - advantages of living in Bispham by the sea
The Groves, Bispham is located close to the beautiful Fylde coast of Lancashire, about 18 miles north-west of Preston and just three miles from the centre of Blackpool. It is a small seaside town with a long sandy beach and a vibrant centre. Bispham is ideally placed for shopping, work, and leisure. It is a relatively quiet and peaceful place to live and has a strong sense of community, with the advantage of good commuter links too.
Find out more below:
---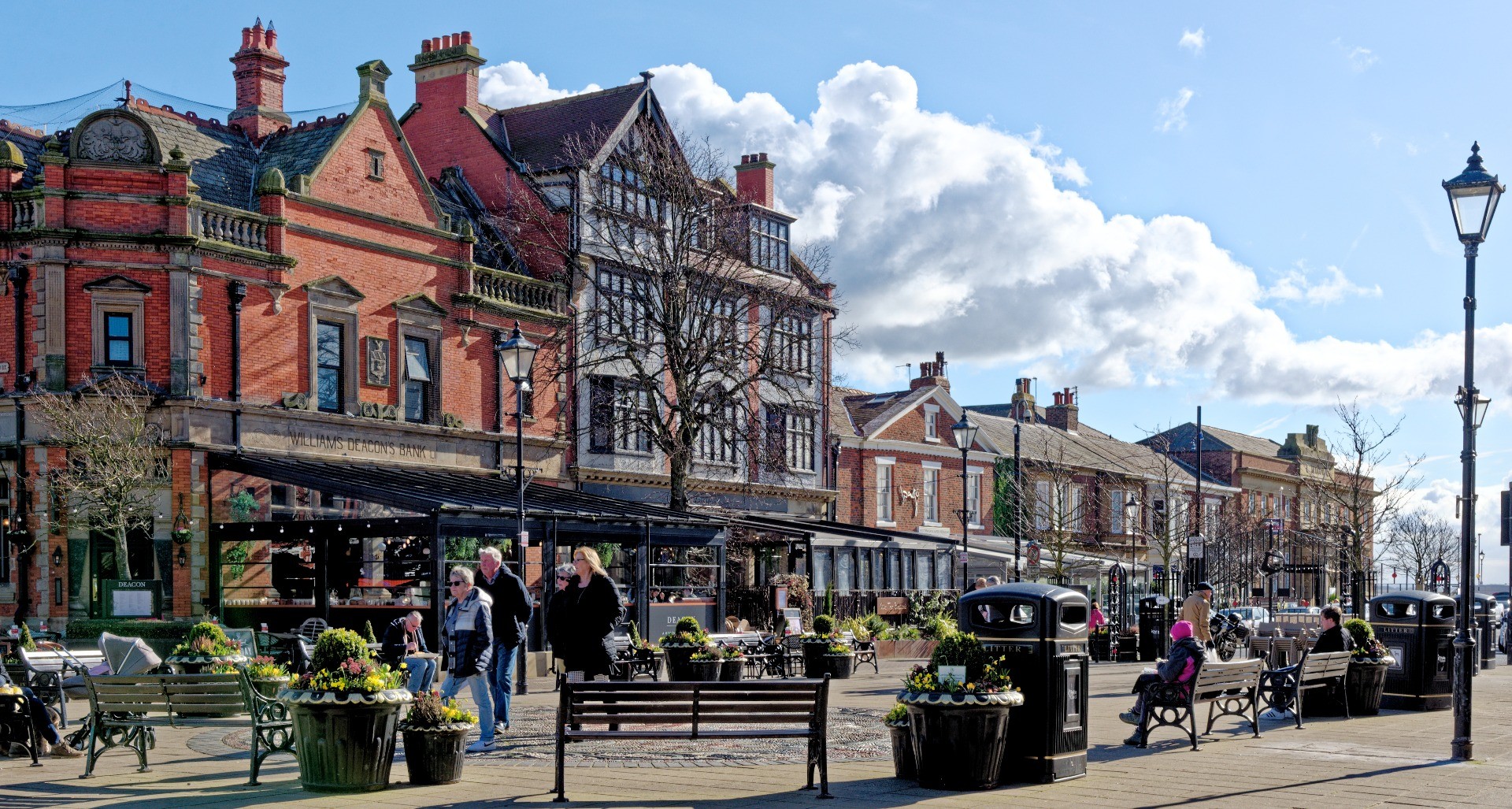 PERFECTLY POSITIONED FOR COMMUTING
The Groves development by Create Homes is situated to the west of the small town of Bispham, close to popular Thornton-Cleveleys and Poulton-Le-Fylde.
The development is well-connected to the rest of the region by road, rail and bus. A tram station connects Bispham to Blackpool and other parts of the Fylde Coast.
The M55 motorway, just a few short miles away, makes it easy to get to other parts of Lancashire such as Preston, Lancaster, Blackburn, Chorley and beyond.
---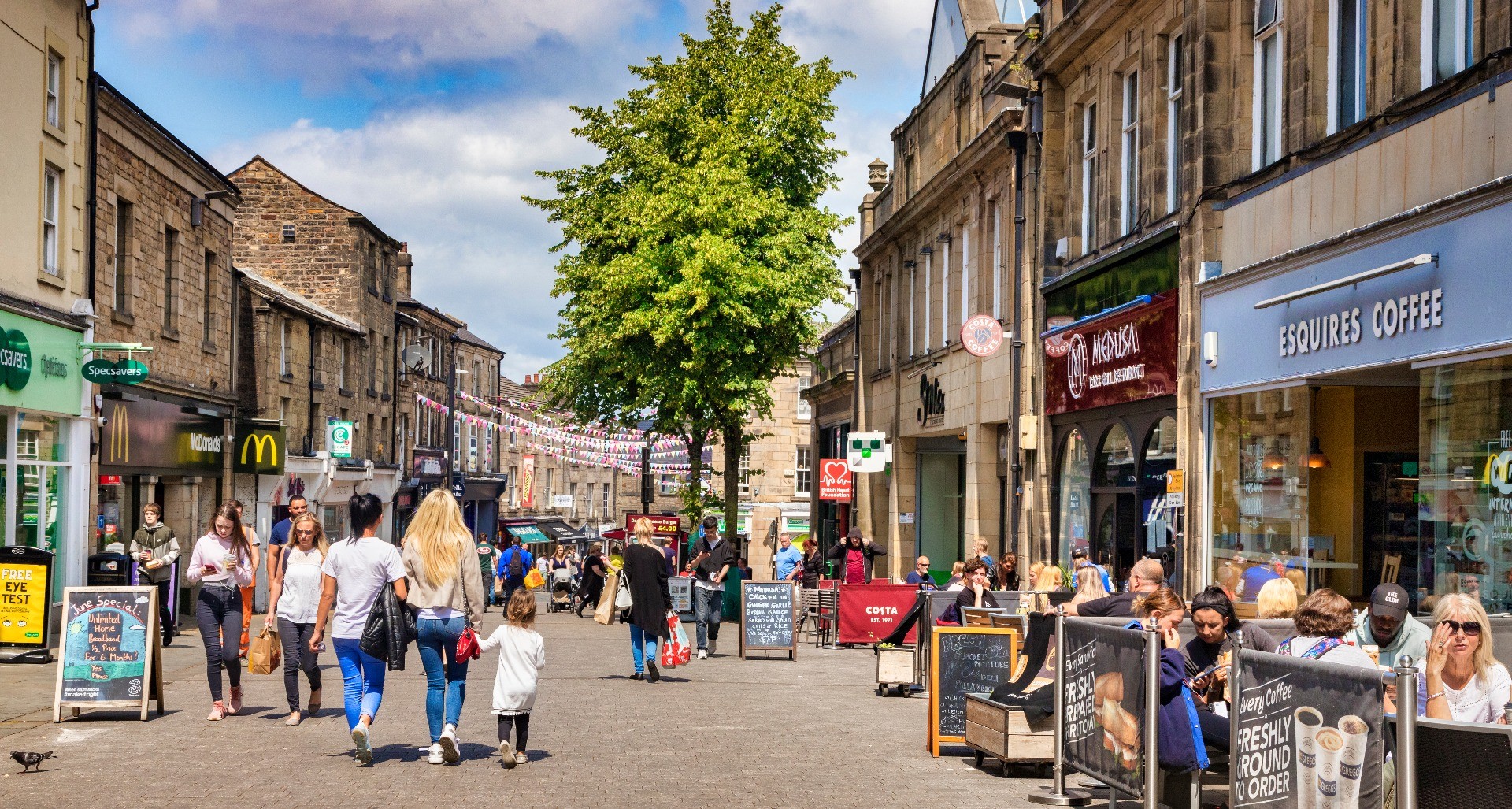 ENTERTAINMENT & SHOPPING
The Groves development is just 10 minutes' walk from Bispham centre, situated on the stunning Fylde coast in Lancashire, offering all the shopping and entertainment options that you would expect from a small seaside town.
The development is situated north of the vibrant seaside town of Blackpool, famous for its tower, promenade, piers, beaches, zoo and glittering evening entertainment. Pop on a bus or tram, and you will be there in no time!
The Groves is also within easy reach of all the shopping and entertainment opportunities on offer in the surrounding towns and cities.
Explore the coastal towns of St Annes and Lytham and the pretty towns of Poulton-Le-Fylde and Thornton-Cleveleys, all just a short drive way.
Travel a bit further to explore what's on offer in the bigger cities of Lancaster and Preston and you won't be disappointed with the variety of shops, restaurants and entertainment venues there. The area has so much to offer!
---
EDUCATIONAL OPPORTUNITIES
Bispham provides a good choice of educational opportunities for every member of the family.
For younger members, there's a wide range of nursery, primary and secondary schools to choose from close by.
The Bispham campus at Blackpool and The Fylde College has its own dedicated Technology & Construction skills centres. It offers a range of higher education and degree courses for 16-18's and 19+, including areas of study as wide-ranging as Science, Art, Fashion & Media, Construction, Engineering, Automotive, Catering, Health, Sport, Travel and much more. There are also courses to support apprenticeships, so every pathway to the world of work can be explored. The college additionally offers courses for adults who want to develop their skills & careers, or just learn something new.
For young adults, there is a choice of colleges & universities within a commutable distance of The Groves, including UCLAN in Preston and Lancaster University, both offering undergraduate and postgraduate degree courses.
---
SPORT AND LIFESTYLE
Bispham is a great place to live if you are looking for a good quality of life.
Situated on the edge of countryside, yet with the famous North-West coast just a walk away, every member of the family can enjoy a great lifestyle with the wide variety of recreational opportunities available close to The Groves development.
The town of Bispham itself has a safe and friendly community, and there are plenty of opportunities to enjoy the outdoors, such as walking on the beach, or exploring the nearby nature reserve and parks.
The beach in Bispham is one of the best in the area, with soft sand and clear waters, so there are plenty of opportunities for water sports, such as sailing, windsurfing and kitesurfing.
You can also enjoy walking, cycling, boating, golf, football, bowling, horse riding, swimming and more… the opportunities are endless!
---
NATURE & WILDLIFE
As well as being close to the sea and coastline, Bispham has five of the fourteen Lancashire County Council designated biological heritage sites, including a nearby nature reserve with a lake and wildfowl population. Bispham Rock Gardens, with its woodland walks & Italian pavilion, has views towards Pendle Hill, Beacon & Bowland fells. Spend your free time exploring the coast, or the wonderful countryside nearby, and surround yourself with nature.
The Groves development itself is beautifully landscaped, with a variety of attractive planting, designed to create a natural ambience and attract wildlife. To the west of the development, close to a popular nature reserve, The Groves has an attractive public green space with native trees, wildflowers and hedgerows for both residents and wildlife to enjoy, and more maintained open green space to the north corner, with native wildflowers and trees providing an attractive focal point to the landscaping.
---
MAKE AN APPOINTMENT TO VISIT
Why not get in touch with one of our friendly Sales Executives, who can help you find your perfect home at The Groves, Bispham?
Please email thegroves@createhomes.com to make an initial enquiry before the launch of this development.
NOTE: Until the show home opens Summer 2024, appointments will be initially held at Chapel Mill, Elswick.
Please call 07900 221896 between 10am - 4pm to confirm your appointment location before setting off.
DOWNLOAD LOCATION INFORMATION SHEET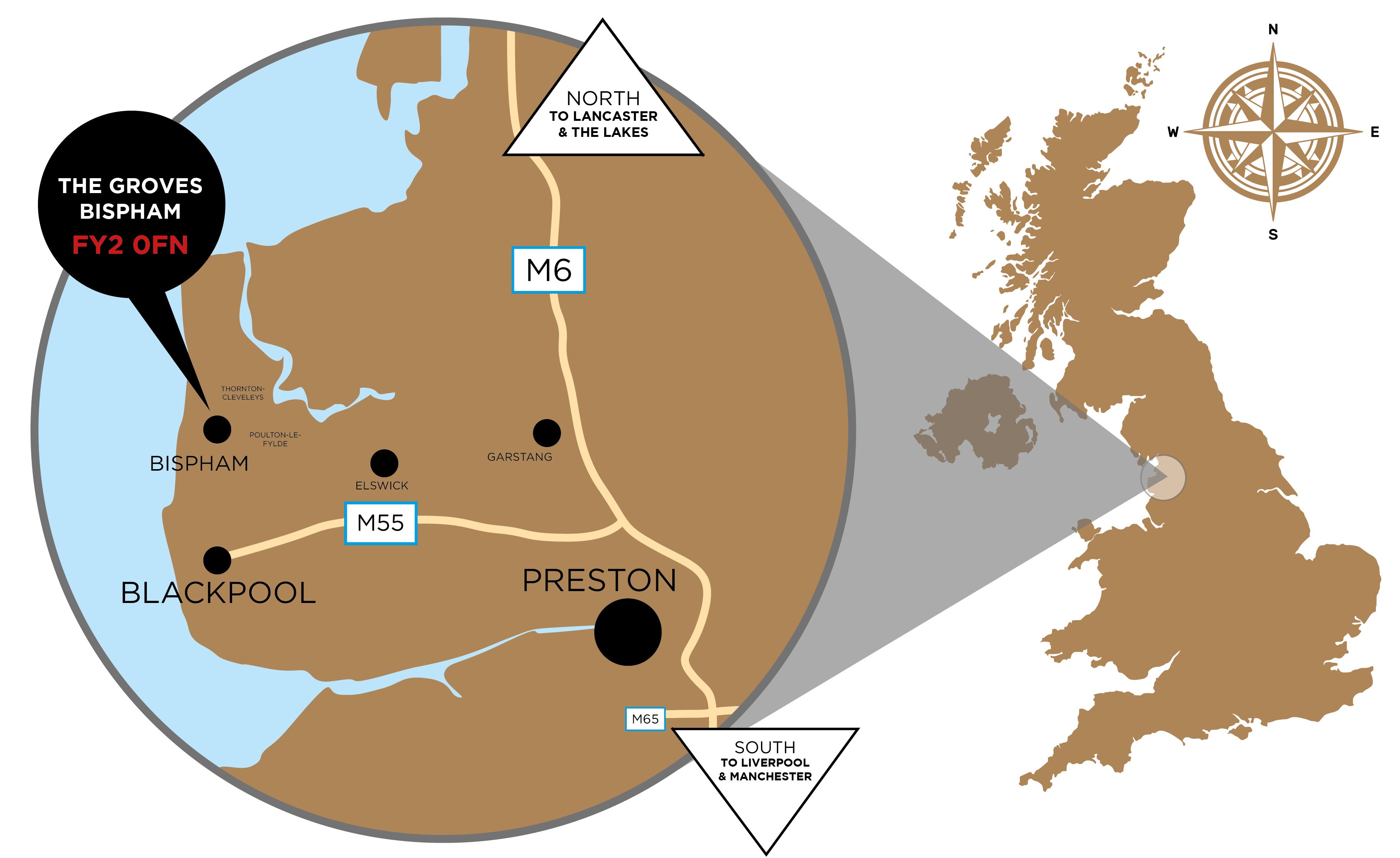 We're here to help
Get in touch...