Plot 1 - The Whittingham
SHOW HOME: The Whittingham is a spacious and beautiful detached family home with four generous double bedrooms, one with dressing area, two ensuites, a large family bathroom, separate garage and a large rear garden, which is fenced and fully turfed. The property also features a stunning open-plan Stuart Frazer kitchen/diner with additional family seating area and a utility room and WC off, a separate dining room and spacious family lounge. All furniture, fixtures and fittings included in the price, including upgraded kitchen and professional Interior Designer decoration scheme. Move in hassle free! Make an appointment to view on the booking tab above.
The Sandpipers
Preston Road
Longridge
Lancashire
PR3 3BE
Sales Office


Opening times:

NEW: Monday-Sunday 10am - 4pm



---
Customer Care Team


Opening times:

Monday to Thursday 9am - 4.30pm, Friday 9am - 4pm



Ground Floor
First Floor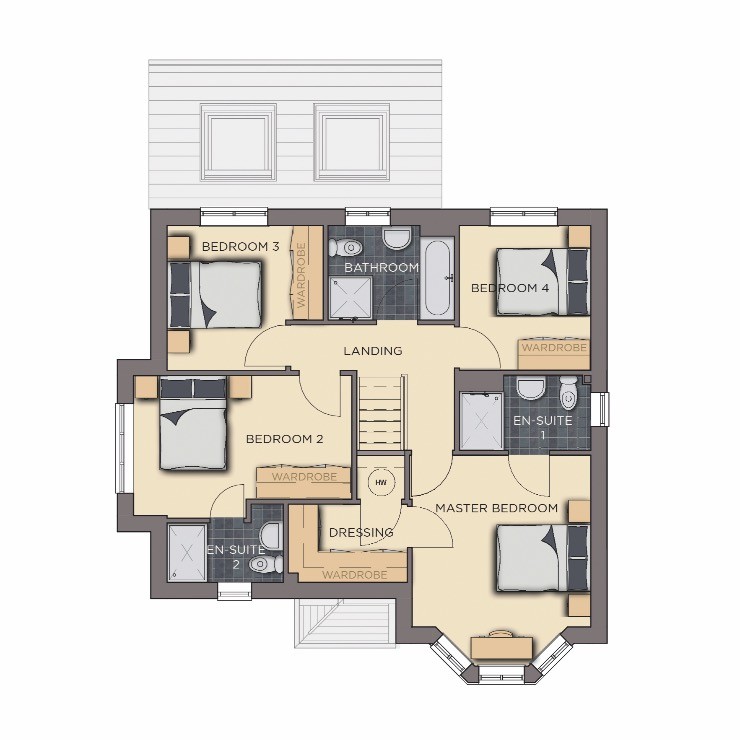 Mortgage Calculator
Try our easy online mortgage calculator tool to see how much money you can borrow to buy your new Create Home, before you speak to a Financial Advisor.
*This is not a formal quotation or a commitment to lend. All figures provided are for illustrative purposes only. Figures provided will be dependent on your financial situation, property value and the size of your deposit or equity.
Stamp Duty Calculator
Try out our Stamp Duty Calculator and find out how much tax you'll need to pay during the purchase of your property, based on the latest stamp duty rates.
*This information is for general information and should be confirmed by a conveyancer/legal advisor.
We're here to help
Get in touch...