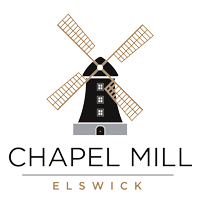 Plot 28 - The Sherwood
Chapel Mill
Mill Lane
Elswick
Preston
Lancashire
PR4 3ZH
Sales Office


Opening times:

Mon - Sun, 10am - 4pm @ The Sandpipers, Longridge



---
Customer Care Team
Ground Floor
First Floor
Mortgage Calculator
Try our easy online mortgage calculator tool to see how much money you can borrow to buy your new Create Home, before you speak to a Financial Advisor.
*This is not a formal quotation or a commitment to lend. All figures provided are for illustrative purposes only. Figures provided will be dependent on your financial situation, property value and the size of your deposit or equity.
Stamp Duty Calculator
Try out our Stamp Duty Calculator and find out how much tax you'll need to pay during the purchase of your property, based on the latest stamp duty rates.
*This information is for general information and should be confirmed by a conveyancer/legal advisor.
We're here to help
Get in touch...